When you go on the road with your mobility scooter, you also want to take your luggage, groceries, and essential belongings. More and more mobility scooters accessories are available for Scoozy. In this blog, you can read which shopping bags for mobility scooters we recommend and what they are helpful for.

MOBILITY SCOOTER ACCESSORIES
Scoozy luggage racks
Easily expand the luggage space of your Scoozy with the luggage rack in the front and under the seat. The front luggage rack is a raised rack to which a bag can be attached. The luggage rack under the seat is a multifunctional accessory for mounting cane holders, various pouches and a cup holder. This rack also has a tube opening in which, among other things, a rollator holder can be attached.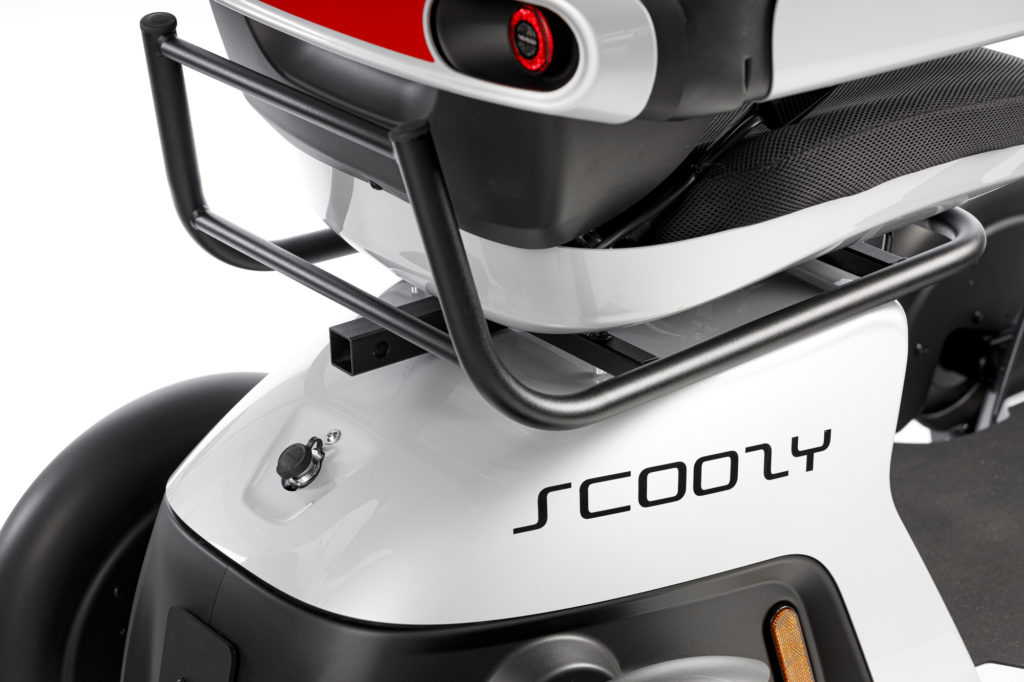 Wheelchair bags
The waterproof panniers of 10-18L can be attached to the luggage racks. A large shopping bag fits under the seat behind your legs and can be secured with the bag hook.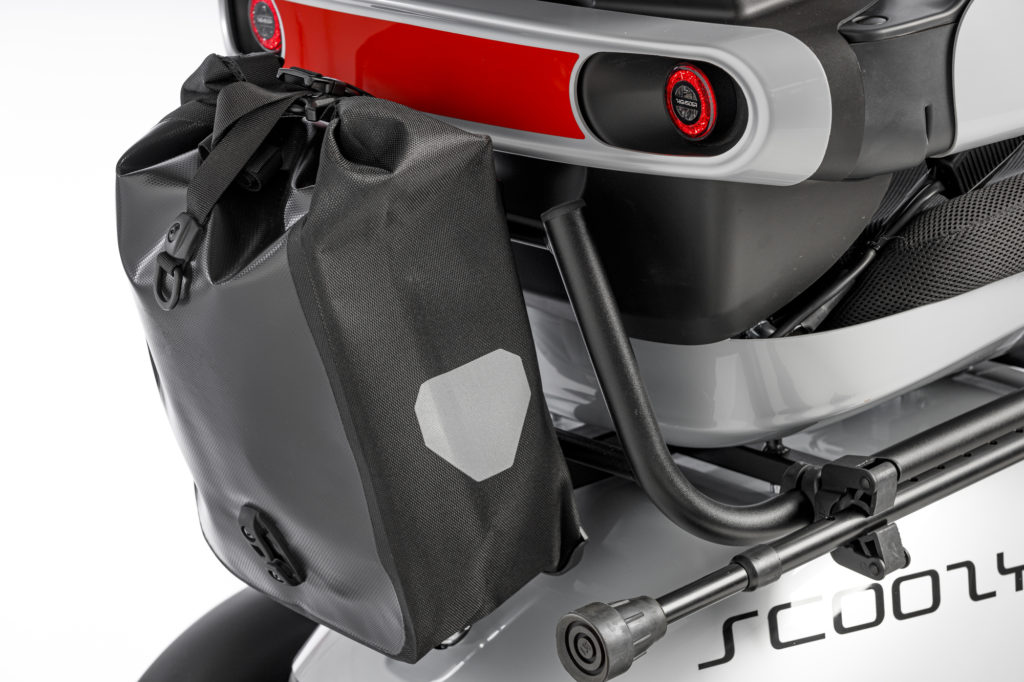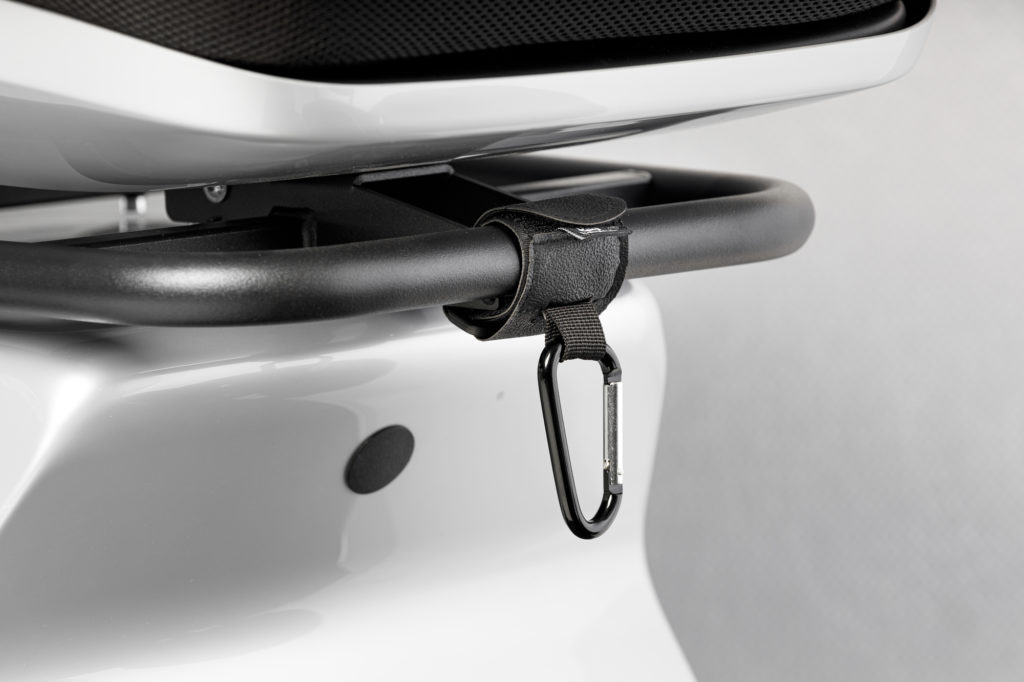 Quokka bag
​ Quokka bags are specially designed as a solution for safely keeping all your essential items such as your phone, debit card, ID and keys. Different formats are available. These bags can easily be attached to the luggage racks with the adapter. ​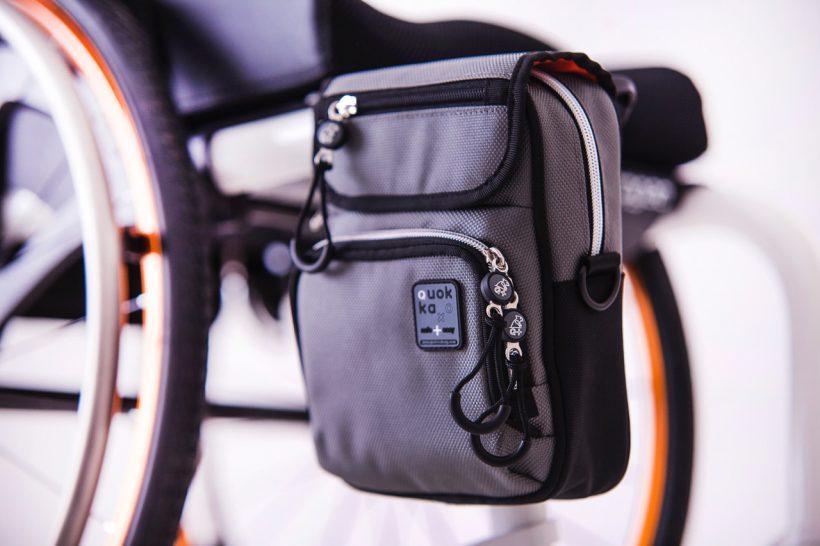 Tip: Phoenix travel bag
Phoenix Instinct wheelchari travel bags and bags for everyday use are specially designed to be wheelchair friendly. Phoenix bags carry all the weight with their wheels and can be attached to the luggage rack under Scoozy's seat. These bags are not available through Scoozy.
Cup holder on a mobility scooter
The cup holder can also be attached to the Quokka adapter. The Quokka cup holder is made of a lightweight but strong composite material and is suitable for cups with a maximum diameter of 7.7 cm. Thanks to the two loose catches, it is clamped securely. It can also be used twice, which gives room for 2 drinks.
Mobility scooter mirrors
With mobility scooter mirrors, you don't have to look back to watch the traffic behind and next to you. This also offers convenience when parking. It is possible to mount a mirror on the left or right side or top of the armrest.
Phone holder
Holder Keep your phone safe on Scoozy with the RAM Mounts X-grip Phone Holder. You can easily click and release your phone on the x-shaped clip. Place your device horizontally or vertically in the holder. The X-Grip fits smaller devices between 47.6 mm and 82.5 mm, such as the iPhone SE, iPhone 12 and Samsung Galaxy A20e. The RAM Mount X-grip phone holder can be mounted on the left or right side or on top of the armrest.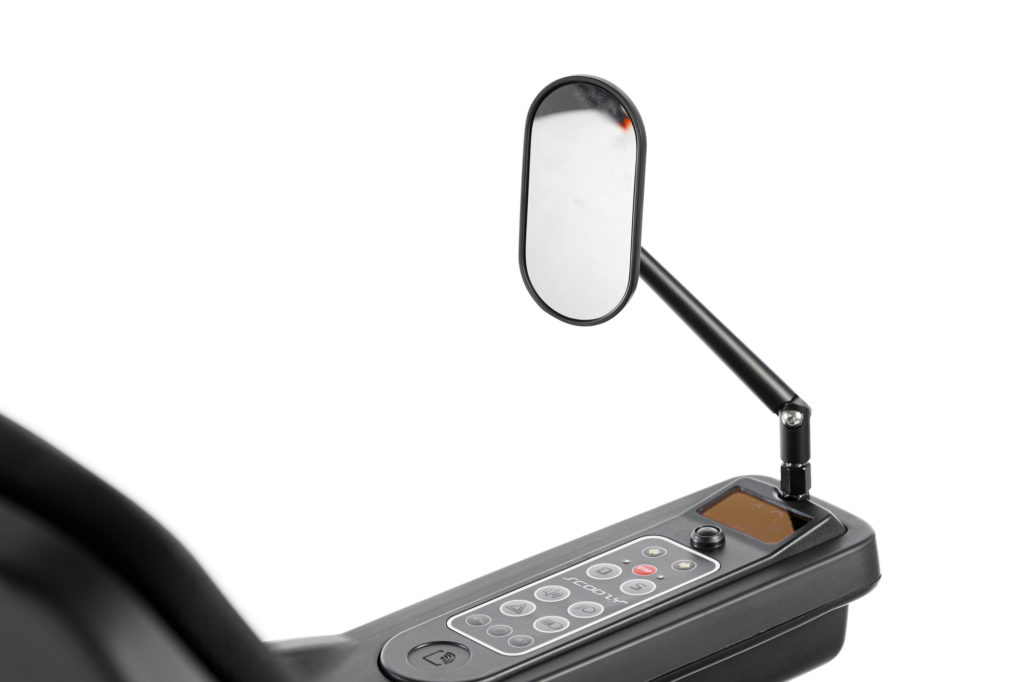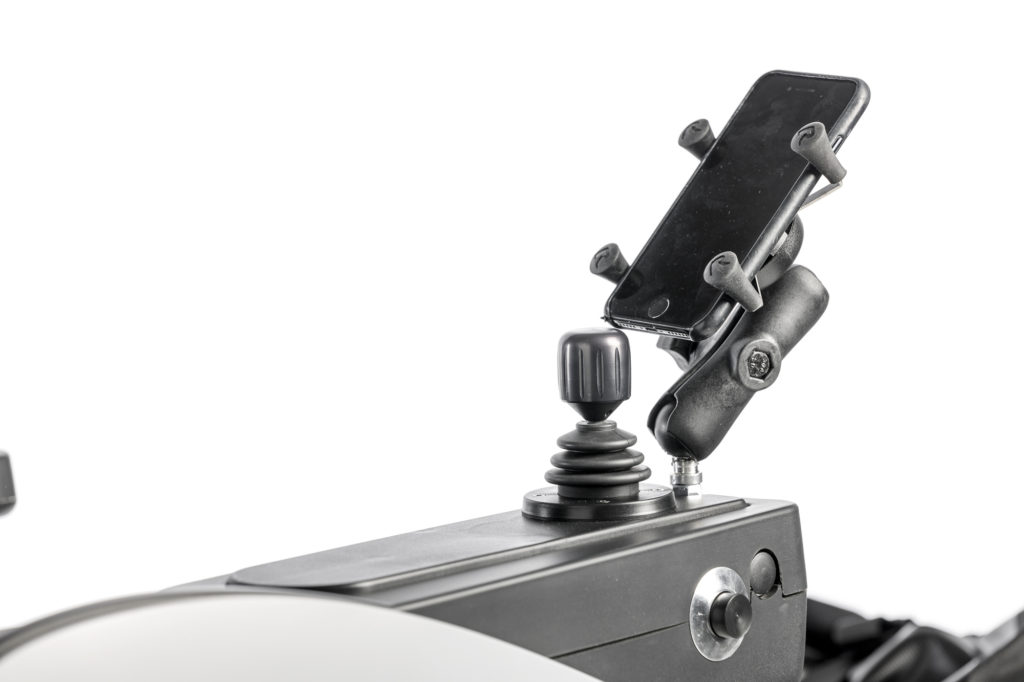 Tip: Use a power bank
Scoozy does not have a USB charging point. This is to keep the electrical circuit closed and to reduce external influences. A power bank offers a solution in this case.
Stick holder
Take your crutches or walking stick with you with the cane holder. You mount two brackets on the luggage rack under the seat. It is essential to consider that you also need this luggage rack. Click the stick horizontally into the stick holder. You can easily reach it as soon as you need it.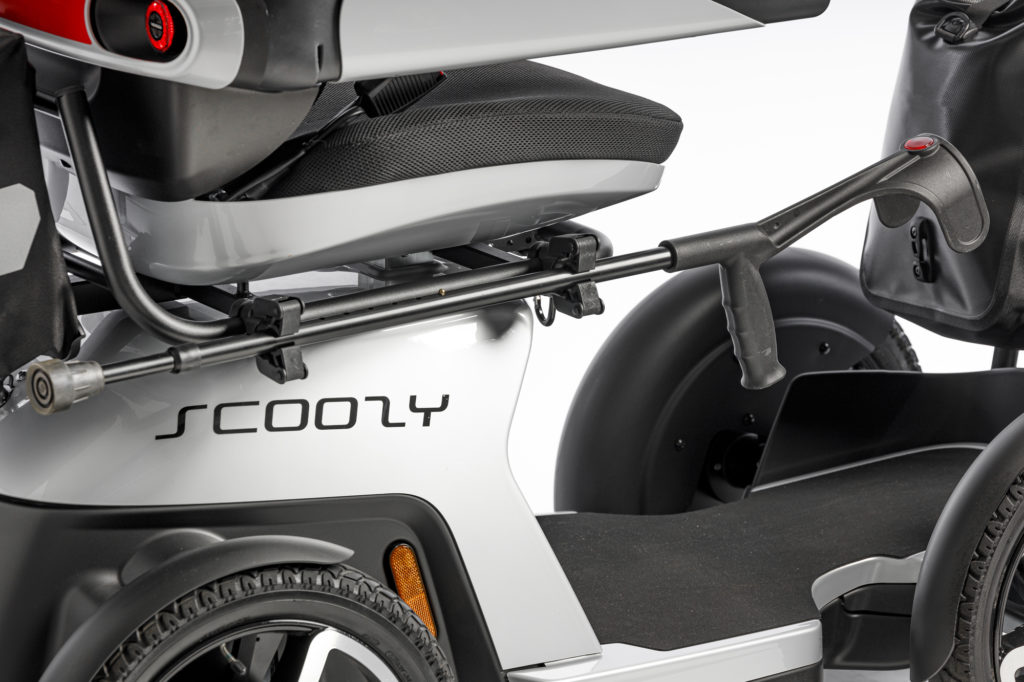 Take a look at the this blog for a complete overview of all accessories that match Scoozy. Read more about how Scoozy is protected against theft in this blog ​
Experience Scoozy yourself!

Do you want to try all the features of Scoozy yourself? Then schedule your test drive now! This can be done at your home, at a dealer, in the Scoozy Factory or in nature.