We regularly get the question: "What exactly is Scoozy?" Is it a powered wheelchair, mobility scooter or a micro-mobility solution? To provide more clarity about this, we will tell you more about our background, the features, and the pricing.​
"Is Scoozy a powered wheelchair, mobility scooter or a micro-mobility solution?"
HOW DID WE ARRIVE AT THE SCOOZY CONCEPT?
Established companies develop a new product in a specific category or for reimbursement. Scoozy was designed from a completely different point of view. We came from outside this market. Not hindered by any knowledge :-). We started developing based on problems that users encounter:
Mobility scooters are often perceived as stigmatizing.
Many accidents occur with casualties as a result due to steering errors and instability.
The user environment is often limited to urban areas while the user wants to go into nature.
With Scoozy we wanted to create a personal mobility solution that is good-looking, safe, and with all-road capability. We focussed on these aspects with innovation and quality. Pricing was not the primary focus. This enabled us to do something different from any other product in the market and come up with a solution for the problems users experience.
A MOBILITY SCOOTER WITH FEATURES OF AN ELECTRIC WHEELCHAIR
With long-range capabilities, driving at higher speed together with joystick control, Scoozy combines features of a mobility scooter with the characteristics of an electric wheelchair. We add the 4WD option to it with larger wheels to make it suitable for all kinds of environments. We invested in software and custom electronics to make this feel intuitive and safe. Scoozy is certified according to EN12184 which is the EU standard for mobility scooters. We see it as a modern alternative to the common mobility scooter.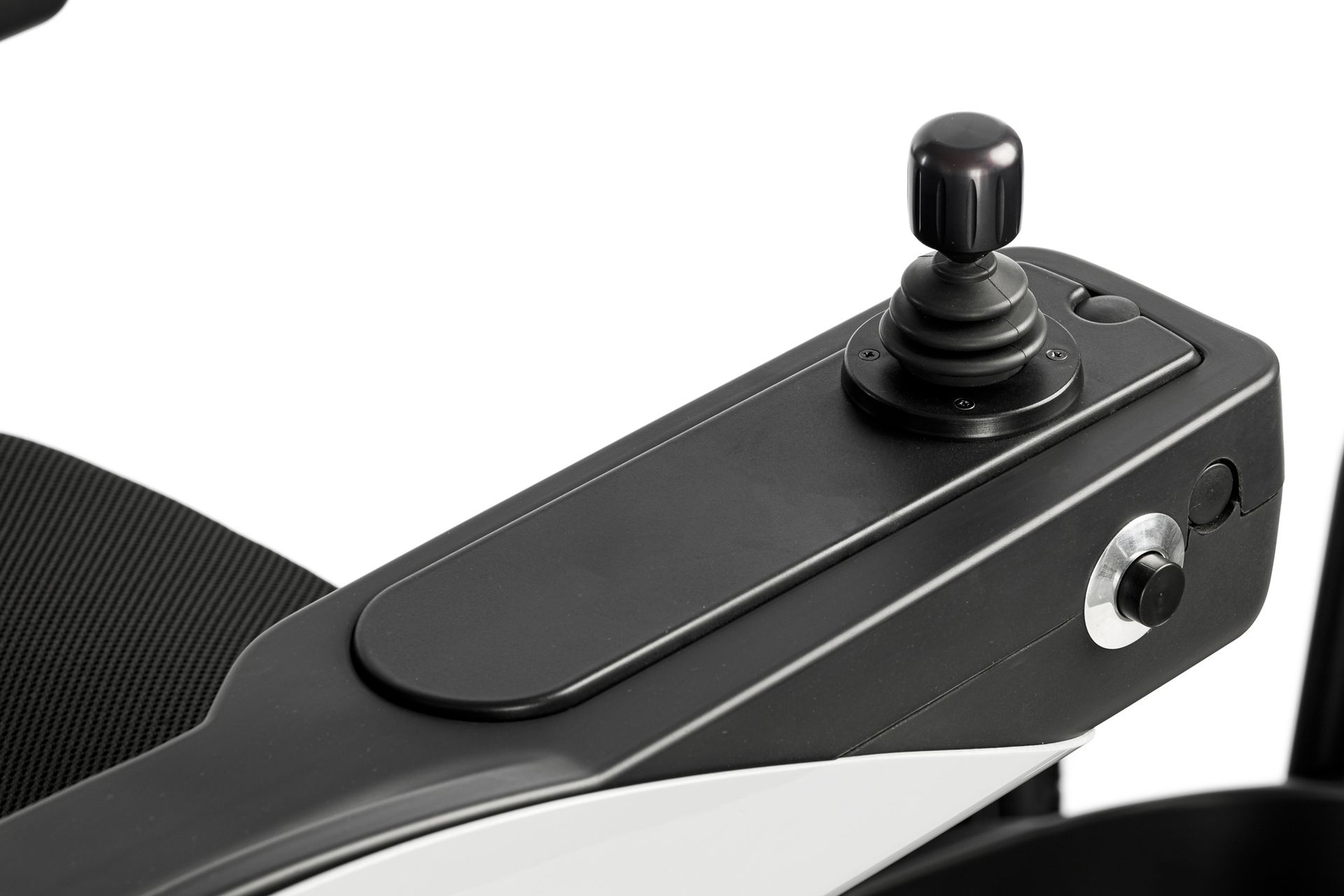 Wordt Scoozy vergoed?
Scoozy is unique in being a hybrid between a scooter and powered wheelchair. The joystick makes it versatile in reimbursements. In the Netherlands, most customers pay for themselves but we have examples of Scoozy being reimbursed both as a scooter and as a powered wheelchair. In France, Scoozy falls in the same reimbursement category as the Whill electric wheelchair. In Italy, Scoozy is also getting reimbursed as a powered wheelchair.
WHAT ABOUT THE COST TO PURCHASE A SCOOZY?​
​We hear people sometimes say: "You can buy a small car for the price Scoozy costs". If you make it cheaper you will sell more. Our main focus is quality and innovation. Obviously this comes at
a cost for which you get a mobility solution with unprecedented characteristics. Check out this video as an example what Scoozy makes possible. We keep improving the product and invest in added functionalities and value for the user.​
A scooter or a microcar?
Not to be taken too seriously 😉 but how to decide between buying a small car or Scoozy? Maybe you can buy a mini car for the current price of a Scoozy, but it certainly doesn't give you the same mobility options. So if you are looking for a mobility vehicle that enables you to go into nature and drive on muddy roads through the forest, that can be parked for free anywhere, that allows you to drive through pedestrian areas in the city both indoor (up to a point) and outdoor in an environmentally friendly way, then look no further and choose a Scoozy. If you only need to drive on the road, then buy that small car. 🙂 Opel Rocks-E for example!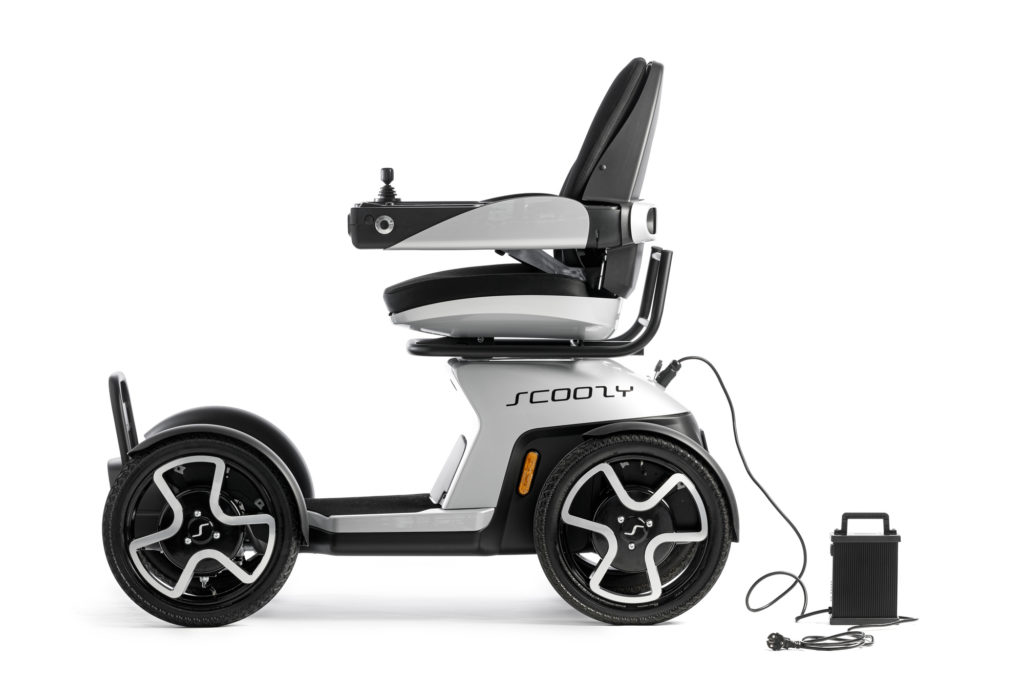 Experience Scoozy yourself!

Do you want to try all the features of Scoozy yourself? Then schedule your test drive now! This can be done at your home, at a dealer, in the Scoozy Factory or in nature.