Mobility scooter drivers are vulnerable in traffic. The protection of closed disabled vehicles and microcars is significantly less than passenger cars as well. The consequence is that you have a greater chance of injury in case of a collision. This blog explains how Scoozy protects you against impact from different sides and helps to prevent a crash. 
THE VISIBILITY OF A MOBILITY SCOOTER
You can do a lot to avoid it, but unfortunately, collisions in traffic are never entirely ruled out. In 9% of cases, the cause of a crash between a mobility scooter and another road user is the poor visibility of the mobility scooter. Scoozy is extra visible in traffic thanks to the intelligent lighting: when driving in 'Speed ​mode,' the lights turn on automatically. Scoozy has LED ligths on both the front and rear, which are higher positioned. On the rear is a reflective bar for better visibility. The typical reflecting yellow safety vest over your seat is therefore no longer necessary. Scoozy has low-mounted beams at the front to see the road when driving in the dark. It is possible to place mirrors on the doors of Scoozy to help you see traffic behind you.​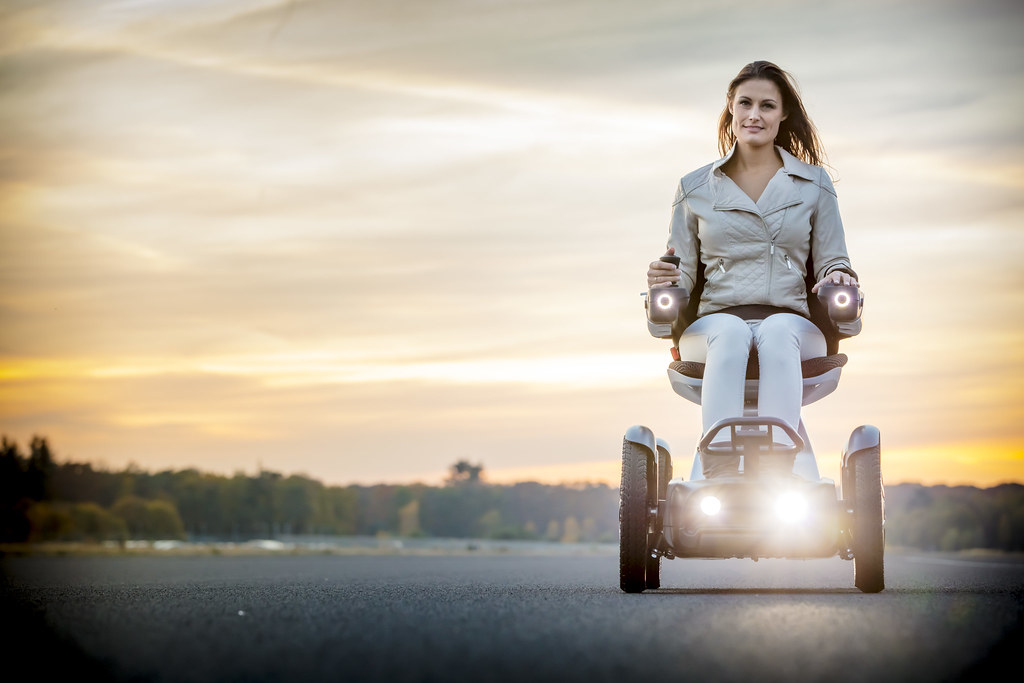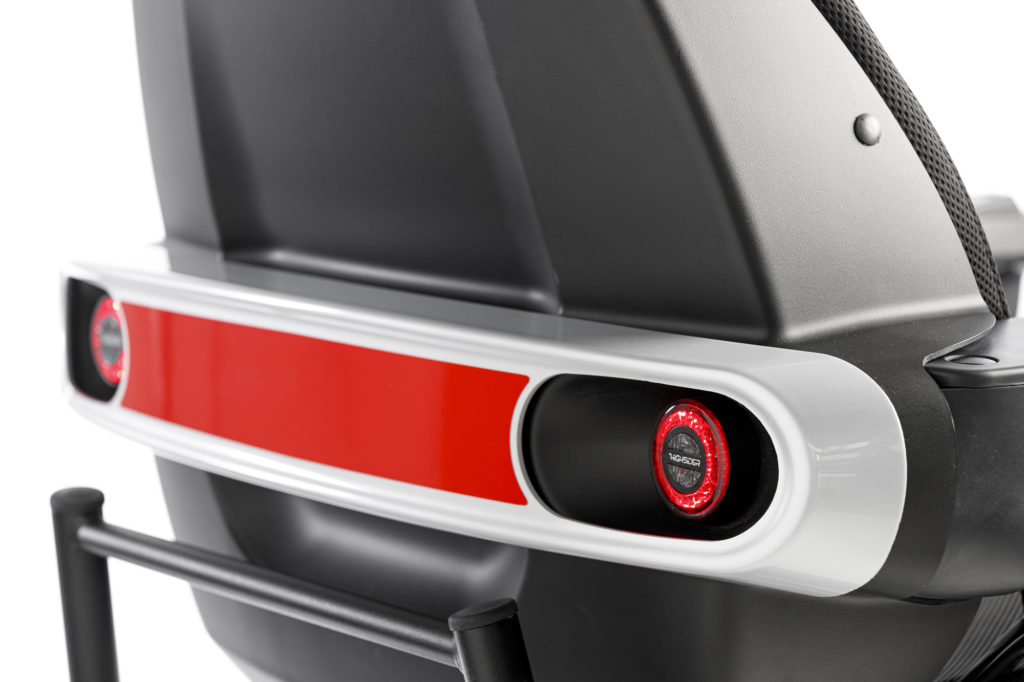 HOW DOES THE SCOOZY MOBILITY SCOOTER PROTECT ME IN THE EVENT OF A COLLISION?​
We hope you never experience it, but should you ever collide with another road user or object, Scoozy offers protection against impact from several sides:  
MOBILITY SCOOTER WITH DOORS
The doors prevent you from falling out. They also absorb the first blow from the side. The doors must be closed or Scoozy will not drive. Sensors in the doors check this and indicate on the display if they are still open. This way, you can never fall out of the seat in the event of an unexpected movement. With regular mobility scooters, accidents sometimes happen because the user does not fold the armrests down. This film shows a test of the strength of the armrests.
SEATBELT ON THE MOBILITY SCOOTER
The belt ensures that you stay in the seat, even when you brake hard. A seatbelt sensor has also been added to make you aware that it is safer to fasten the seat belt before driving.
MOBILITY SCOOTER WITH AUTOMATIC BRAKING SENSOR​
We hebben in het verleden ook getest met een automatische remsensor voor bijvoorbeeld een adaptieve cruisecontrol. This can be seen in the video with our probable prototype: Scoozy vs. Freerunner. Due to costs and complexity, this system is was not implemented. We may develop this function in the future. 
Experience Scoozy yourself!

Do you want to try all the features of Scoozy yourself? Then schedule your test drive now! This can be done at your home, at a dealer, in the Scoozy Factory or in nature.