The use of a mobility scooter does not have to be limited to good wheater. A mobility scooter is also a great means of transport in autumn and winter. You will discover the most beautiful places by riding on bicycle paths, sidewalks, and pedestrian areas in nature and the city! Don't let the cold, wet, and shorter days stop you. Do you also drive your scooter in the fall and winter? Then Scoozy is perfect for you! Scoozy is an all-weather product for the all-weather customer. In this blog, we explain how Scoozy ensures that you drive safely and comfortably in the dark and on wet roads. In addition, we have 3 tips for you to stay nice and warm on the scooter.
MOBILITY SCOOTER VISIBILITY
With traditional mobility scooters, it is advised to increase your visibility to other road users by hanging a fluorescent vest over your seat. Well, that's what gives the designers at Scoozy the shivers. That's why we placed the bright LED lighting high in the armrest and integrated a beautifully designed reflector into the Scoozy backrest for maximum visibility.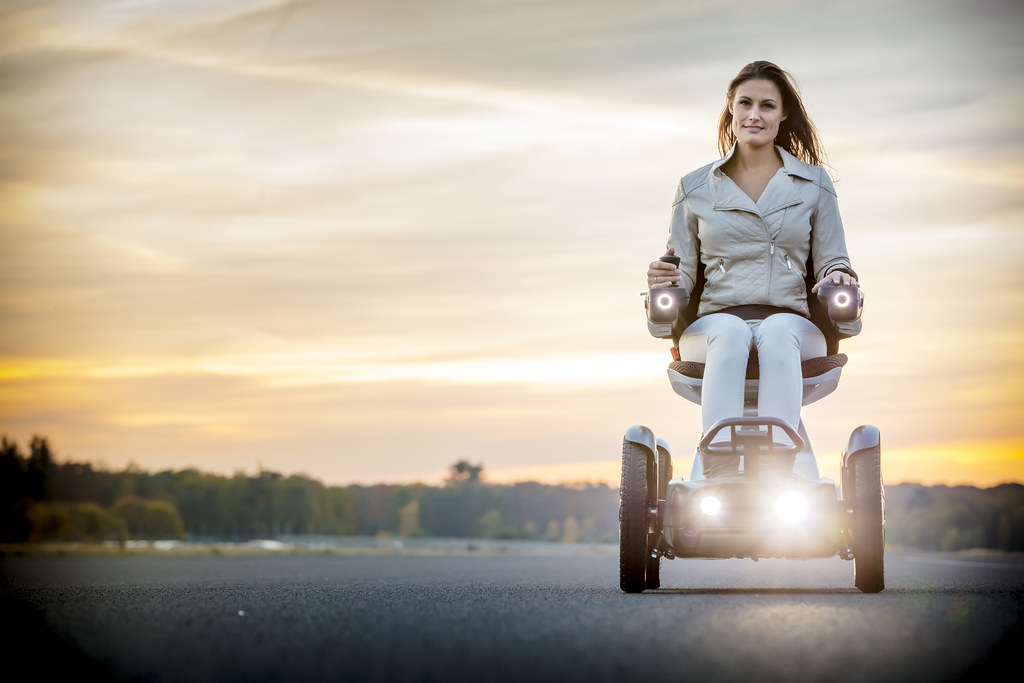 GRIP ON SLIPPERY ROAD SURFACES WITH A MOBILITY SCOOTER
Met grote 16 inch wielen rijd je makkelijke door een hoop bladeren en hoef je niet bang  te zijn voor obstakels op de weg zoals afgewaaide takken. De vering samen met krachtige aandrijving geeft de beste wegligging en comfort.



3 TIPS TO STAY NICE AND WARM ON A MOBILITY SCOOTER
With these 3 tips on accessories to go with Scoozy, you can stay warm and go on an adventure trip in all weathers:
1. A WINTER COAT FOR YOUR LEGS
A Swedish proverb says "Det finns inget dåligt väder, bara dåliga kläder" or "There is no such thing as bad weather, but bad clothes do". This is also the mentality of Scoozy and that is why we recommend the Raindeks from Kinetic Balance. Your legs will stay dry and warm with this collection of stylish lap rugs.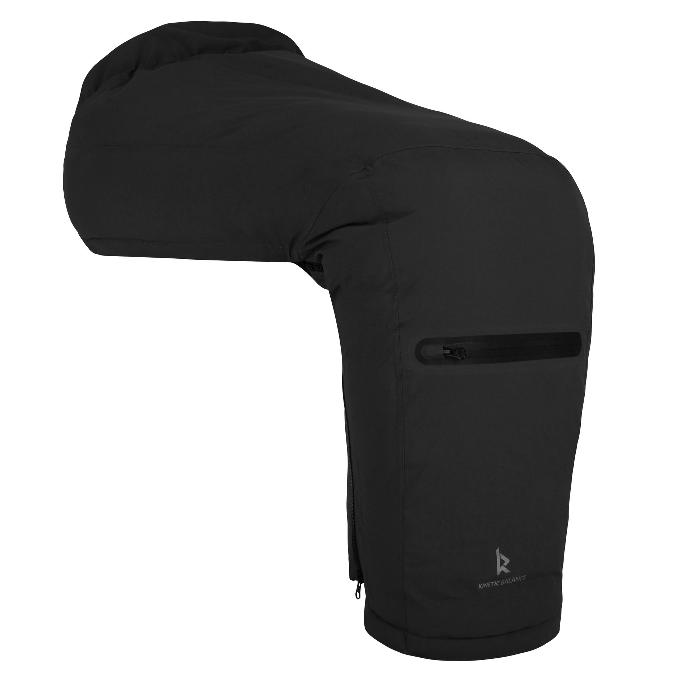 .
2. WIRELESS SEAT HEATING
A heated seat makes a ride with your mobility scooter at lower temperatures a lot more comfortable. We recommend the Big Hug wireless infrared heating blanket from Stoov with two heating elements for back and seat heating. You have hours of warmth thanks to the powerful built-in battery and you can also take it with you to use in other places.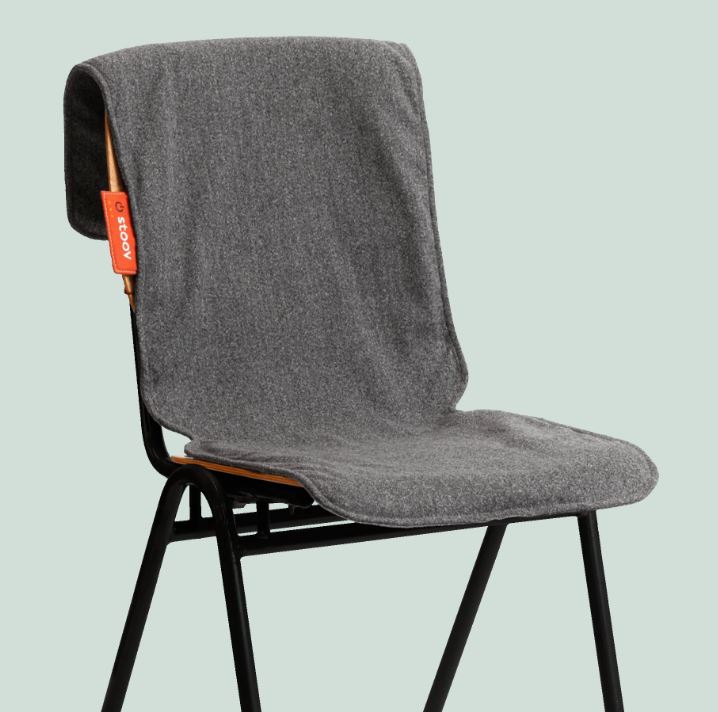 3: Warme drank bij de hand
What gives a better winter sports feeling than a hot apres-ski beverage?! With the RAM Mounts self-balancing cup holder, you can easily take your hot drink with you on the go.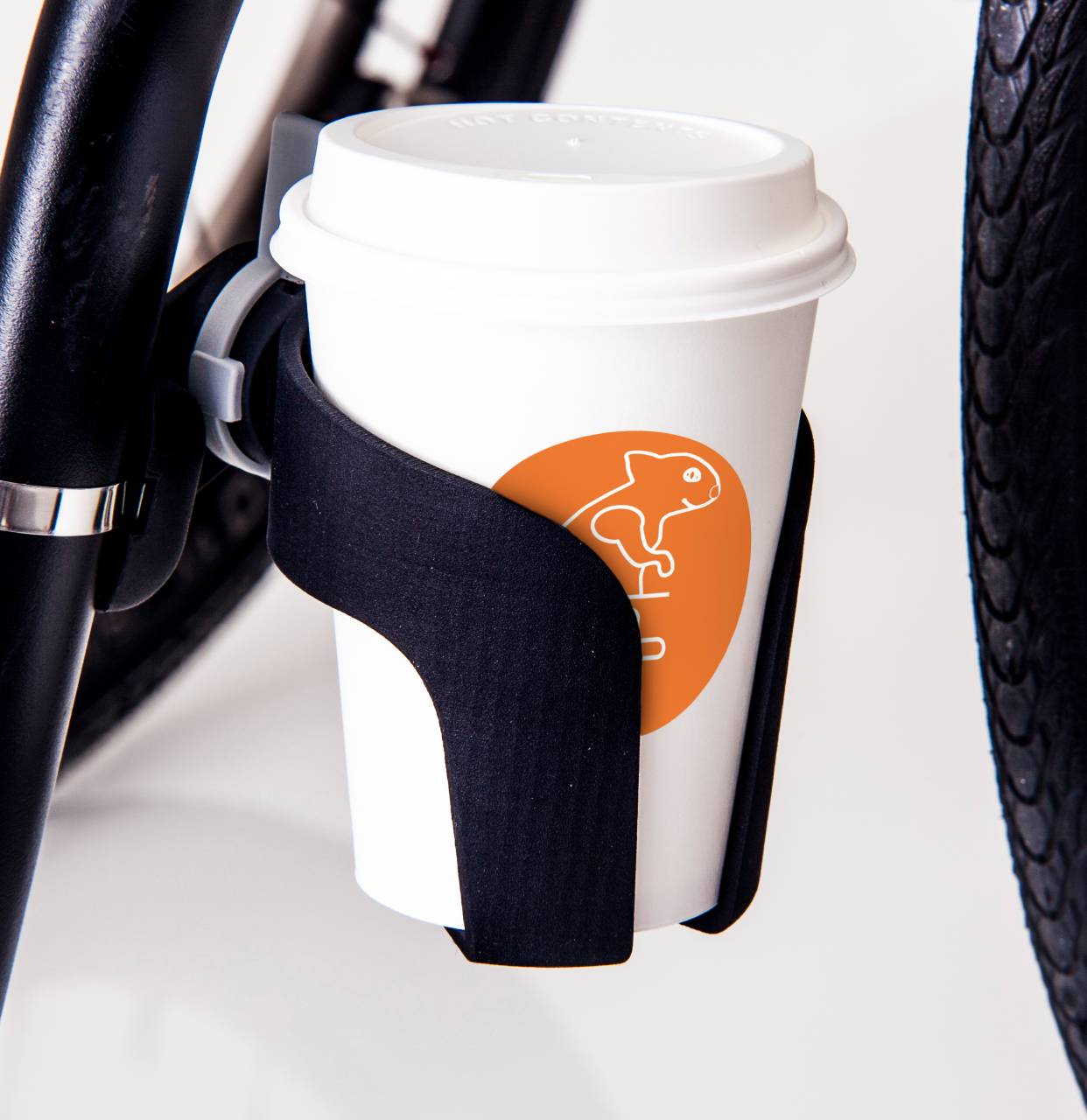 * The screw clamp can be mounted to the Scoozy C seat rack.
Isn't it a shame to limit your freedom to nice weather days?! So read our tips, go out and discover the most beautiful places, even in the winter months! Share your photos with Scoozy on Instagram with #scoozynl or on Facebook with @scoozynl.
Experience Scoozy yourself!

Wil je alle features van Scoozy zelf proberen? Plan je proefrit dan nu in! Dit kan bij je thuis, bij een dealer, in de Fabriek van Scoozy of in de natuur.