Don't let wet weather and wind stop you from going out with the mobility scooter! Scoozy is an all-weather product for the all-weather customer. In this blog, we advise which mobility scooters accessories ensure that you stay nice and warm and dry.

KINETIC BALANCE RAINDEK
Your legs stay dry and warm with the Raindek collection of stylish lap rugs from Kinetic Balance.
 The Raindek® Long Parka is a winter coat for the legs. The Parka version covers the back of the lower legs and is filled to the brim with THERMOLITE FL-3E 220gr. This is an Eco Thermoprotects filling made of at least 35% recycled fibres. The 220 g filling is the equivalent of 650 g down filling. A waterproof, comfortable and warm solution.
The Raindek® Raider is the right solution for you on Scoozy if you prefer that you can move your lower legs separately. This Raindek® will keep you warm when you go out! The Raider is made with the same high-quality materials as the Raindek® Parka and the ETX.
ETX stands for "Extreme Temperature eXperience". This is intended in two ways: both for you when you have it on and handling low temperatures with ease! This Raindek® can withstand all conditions and will keep you warm when you need it most.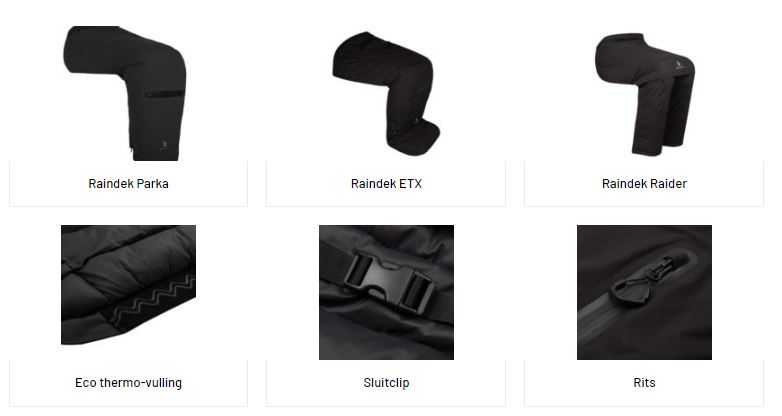 MOBILITY SCOOTERS CANOPY
As a canopy, universal solutions are possible for Scoozy, such as the Snug Canopy from TGA Mobility.The roll-up hood offers protection against sun, rain, wind or cold. The Snug Canopy is installed in seconds in the trunk opening of the luggage rack under the seat. The Snug provides protection without actually increasing Scoozy's size. At just 74cm wide you can, still fit through narrow passages and the retractable hood means no loss of visibility or ventilation. NB! The armrests can no longer be opened and closed.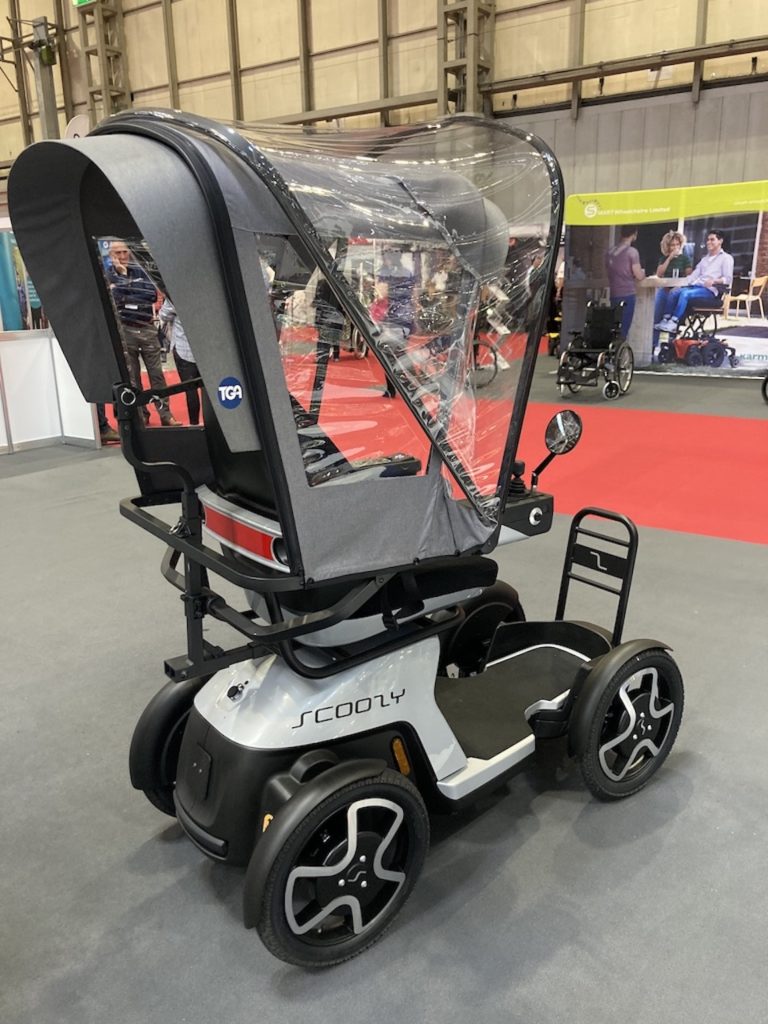 TIP: SEAT HEATING ON YOUR SCOOTER WITH A HEATED BLANKET 
A heated seat makes a ride with your mobility scooter at lower temperatures a lot more comfortable. We recommend the Big Hug wireless infrared heating blanket from Stoov with two heating elements for back and seat heating. You have hours of warmth thanks to the powerful built-in battery and you can also take it with you to use in other places. These heating blankets are not available through Scoozy.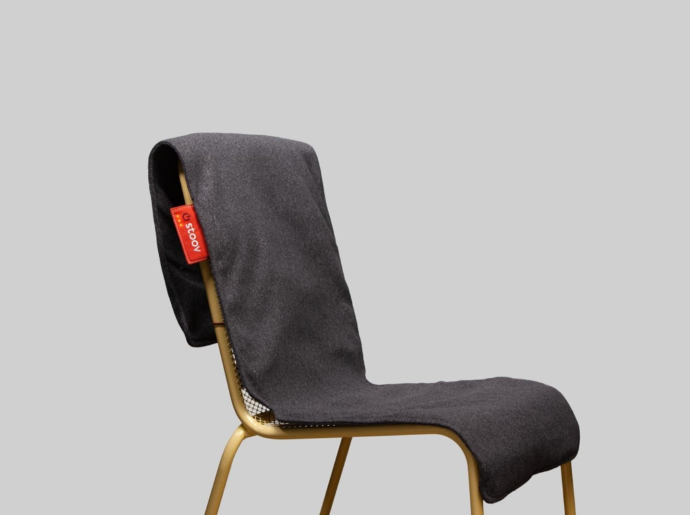 MOBILITY SCOOTER COVER
It is not only good to protect yourself against wind and weather. Storing your scooter in a dry, clean place is important for the preservation of your scooter, preferably in a garage. When parking in a semi-open space (e.g. carport), we recommend using a protection cover. There are various universal scooter covers suitable for covering Scoozy (minimal dimensions 135x68x125cm).
Have a look in the webshop for a complete overview of all accessories suitable for Scoozy. Read more about which accessories we recommend for taking luggage on your scooter in this blog .​
Experience Scoozy yourself!

Do you want to try all the features of Scoozy yourself? Then schedule your test drive now! This can be done at your home, at a dealer, in the Scoozy Factory or in nature.